Reedy Creek Baptist Church is a local body of believers from the greater Davidson County area who gather together on a regular basis to worship God, connect with one another, grow in love for Christ, and serve each other, our community, and the world.
Our Purpose
to glorify God by seeking the salvation of souls both locally and globally
to edify believers through the preaching and teaching of God's Word
to promote godly worship through our corporate singing, sacrificial giving, and humble obedience to Scripture
to encourage God's people through the unity of prayer, discipleship, and Christian fellowship
to continue in adherence to sound doctrine and biblically commanded ordinances.
Our goal for each person who attends Reedy Creek Baptist Church is to see them meaningfully involved in vibrant worship of God, to encourage them to deepen their connections with one another, to equip them to grow in their personal spiritual life, and to provide for them opportunities to faithfully serve others through the local church.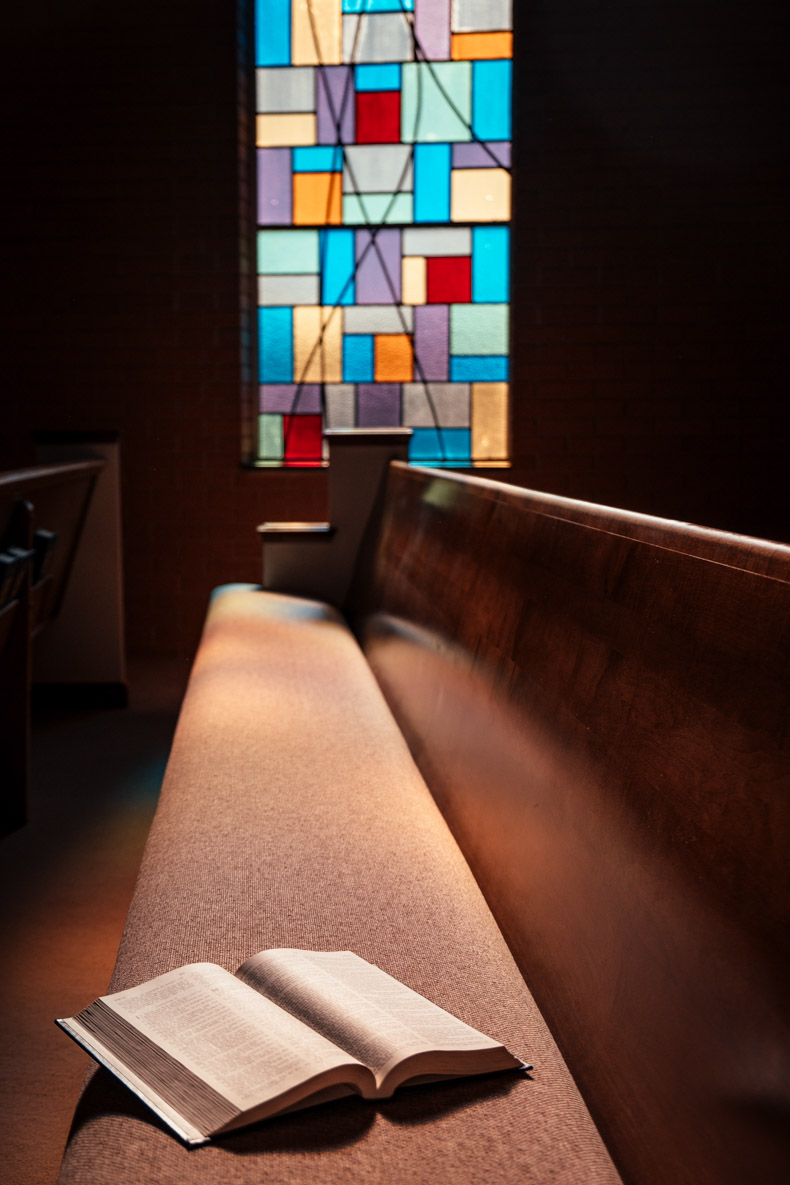 Our History
Reedy Creek Baptist Church was started by a group of believers in 1953. The first service was held in the Younts' garage building in the Spring of 1953 and was official chartered with 30 members on September 13, 1953. Reverend Reid Stewart served as the first pastor. In 1954, the first church building was constructed on land donated by Buck and Lillie Phillips.
Reverend Earl Swinson became the second pastor at Reedy Creek in July of 1961. He was followed by Reverend Sammy Shoaf (1962). Under Pastor Shoaf's leadership the Education Building was constructed in 1965. After faithfully serving as pastor for nine years, Pastor Shoaf was succeeded by Reverend Egbert Craven, Jr. who began his ministry at Reedy Creek in 1971. During his multiple years of pastoral leadership, Pastor Craven saw the construction of the Fellowship Building (1974), the new auditorium (1977), and the storage building (1990).
In September 2018, Pastor Craven retired after 47 plus years of faithful and fruitful ministry. In June of 2019, Reverend Ben Farrell was called as the fifth pastor of Reedy Creek. In conjunction with his first Sunday as Pastor in August of 2019, the church completed an auditorium update with new carpeting and pew upholstering.
God has richly blessed Reedy Creek Baptist Church over the past 60 years with faithful leadership, Bible-centered preaching, and people who are dedicated to helping spread the Gospel throughout the community and the world. We give God glory for what He has done, and what He will continue to do as He tarries His Coming.